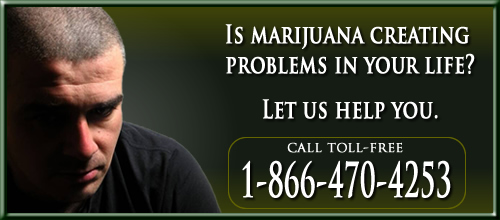 Marijuana Addiction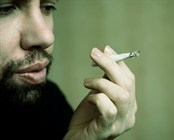 Marijuana is the most commonly abused illicit drug in the United States. Marijuana addiction erodes an individual's drive and motivation. Individuals will lose interest in the things they once loved – and not just hobbies and activities but friends and family as well. In addition, it has now been proven through extensive research that marijuana is (as was initially feared) a "gateway" drug into both alcohol and harder drugs such as heroin and other substances. Finally, marijuana addiction simply turns people into a shell of their former selves.
What is Marijuana addiction?
Marijuana addiction is characterized as the continual and habitual use of marijuana. Often the marijuana addict will continually make decisions to quit or cut down use but will quickly relapse due to overwhelming mental and emotional cravings for it. Many people that have developed a marijuana addiction find that they must be high on marijuana to enjoy themselves and to feel normal.
Marijuana addiction is very deceptive in that most marijuana addicts do not feel that they are addicted at all. The typical attitude of marijuana addiction is, "I can quit any time. I'm just doing it because it's fun and something to do when I'm board." So they smoke every day, even several times a day, and gravitate towards others who also smoke marijuana and compulsively seek out and use more marijuana and include marijuana as a part of their daily lives. Eventually the addict feels he "needs" marijuana and finds himself not wanting to quit for fear of withdrawal symptoms such as restlessness, loss of appetite, trouble sleeping, weight loss, and depression. Is this not addiction?
Over time, marijuana addiction changes a person socially, emotionally, psychologically, and even physically. Individuals with a marijuana addiction tend to experience a dramatic change in attitude about life and society. Productive interests such as hobbies, sports, social activities, recreation and family tend to fall off and instead activities revolve around smoking, obtaining, and getting stoned. Often the person will have a change in appearance where personal hygiene begins to suffer and clothing becomes extremely casual or even sloppy.
These side effects of marijuana addiction discussed above effects millions of peoples lives today, however, marijuana's reputation in society is still looked at as trivial and is considered by society as a "soft" drug. Also, because marijuana withdrawal symptoms tend to be less severe than the symptoms of other drugs, this adds to marijuana's rise in social acceptance, however, many are unaware that the emotional and mental issues that come with marijuana addiction withdrawal can last for more than 45 days. Unfortunately, the deceptive nature of marijuana addiction appears to be more of a diving board for which the unfortunate diver is unable to see the bottom of their drug addiction.
Many people choose not to enter marijuana treatment facilities when they battle marijuana addiction. However, marijuana treatment facilities may be especially helpful, as they provide a support system, as well as medical and emotional attention.
The latest treatment data indicate that in 2006 marijuana was the most common illicit drug of abuse and was responsible for about 16 percent (289,988) of all admissions to treatment facilities in the United States. Marijuana treatment admissions were primarily male (73.8 percent), White (51.5 percent), and young (36.1 percent were in the 15–19 age range). Those in treatment for primary marijuana addiction had begun use at an early age: 56.2 percent had abused it by age 14 and 92.5 percent had abused it by age 18.
If you or someone you know is suffering with marijuana addiction, it is important for you to know the facts about marijuana and marijuana addiction in order to make the correct decisions about your recovery process. This website is here to help put an end to your marijuana addiction and help you to find effective marijuana treatment help. Please explore the rest of our links for information and resources and if you are concerned about someone else's marijuana addiction or your own, please give us a call or fill out the form below and a counselor will get back to you to discuss the specifics of your situation and available options for you.