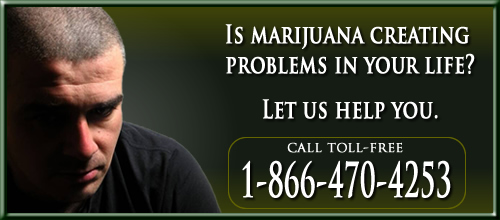 Marijuana Laws
By the end of 2004, marijuana laws in ten American states had passed the use of "medical marijuana". The details of these marijuana laws vary from state to state, but most require a doctor's written prescription for marijuana use and documentation of the illness for which the marijuana is recommended. In some states, marijuana laws require that patients carry cards that identify them as medical marijuana users. These users must either grow their own plants or find a state-sanctioned grower who can prove that the marijuana is only grown for medical use, and only distributed within the boundaries of that state. Doctors who misidentify patients and permit medical marijuana use where it does not apply may face criminal penalties.
On June 6, 2005, the U.S. Supreme Court ruled that under federal law, even in states where "medical marijuana laws" existed, all use of medical marijuana was illegal. Yet later that month, Hardy Myers, Oregon's attorney general, said that under Oregon state law, medical marijuana cultivation and medical use was still legal. This meant that the state would not prosecute growers and users of medical marijuana, but that the federal government could. This means the state could not offer protection against the federal marijuana laws.
There is a lot of confusion over language in state marijuana laws. Much of the confusion over the medical marijuana laws (medical marijuana act) comes from a section on so-called affirmative defenses. The act clearly states that a patient or caregiver in possession of a state-issued card will not be arrested or prosecuted for drug crimes. It spells out exactly how much usable marijuana a person can possess "2.5 ounces" and how many plants "12 per patient" a person may grow.
A later section of the marijuana laws, however, broadens the definition of a patient to anyone with a medical condition covered under the act or one for which a doctor recommends marijuana for treatment, whether the patient has a card or not. It allows any the amount of marijuana and plants needed to maintain a constant supply of medicine.
Some people's attitudes are changing as 14 states now have marijuana laws allowing some form of legal marijuana use with a doctor's recommendation. And with legalization comes a growing cannabis industry. In California alone, the medical-marijuana business could be worth as much as $2 billion, says Dale Gieringer, state coordinator for NORML, a marijuana advocacy group. Prices vary widely, but dispensaries have advertised an ounce of dried marijuana for $340 or more.
All other use of marijuana in all states is considered a crime. Some states have very stiff penalties for breaking their marijuana laws, even for first-time users. Other states allow first-time users to pay fines and undergo drug testing and counseling. In New Jersey, for instance, the 2003 marijuana laws penalty for a first arrest on marijuana possession was $1,000 and a year of drug testing. Students caught with marijuana lose any federal financial aid they might be receiving for college. If still in high school, the student will not qualify for federal financial aid.
Because marijuana is such a popular recreational drug, federal and state prisons are full of people who have been caught dealing it. Sometimes these dealers face longer jail terms than people convicted of armed robbery or manslaughter. Some marijuana laws state that repeat offenders can be sent to jail for life.